Turning Wood and Metal into Green Gold: Recycling Redefined
Innovative Wood and Metal Recycling Solutions
Recycling Wood and scrap metal services in BC isn't merely a strategy to reduce waste; it's a proactive endeavor aimed at conserving valuable resources and actively contributing to a greener, more sustainable future. Canadian Empire Recycling takes the lead in this vital mission, specializing in the responsible recycling of both wood and metal materials.
Our comprehensive services extend to large wood recycling, ensuring that even substantial wooden items find a new life rather than occupying landfill space. Additionally, we offer the convenience of pickup for commercial and industrial metal, which includes heavy machinery. But what sets us apart is the unique benefit we provide – the opportunity for our clients to reclaim materials after covering our costs and receiving concrete proof of destruction. In choosing our services, you're not just participating in responsible recycling; you're forging a path towards resource conservation and sustainability, fostering a brighter future for generations to come.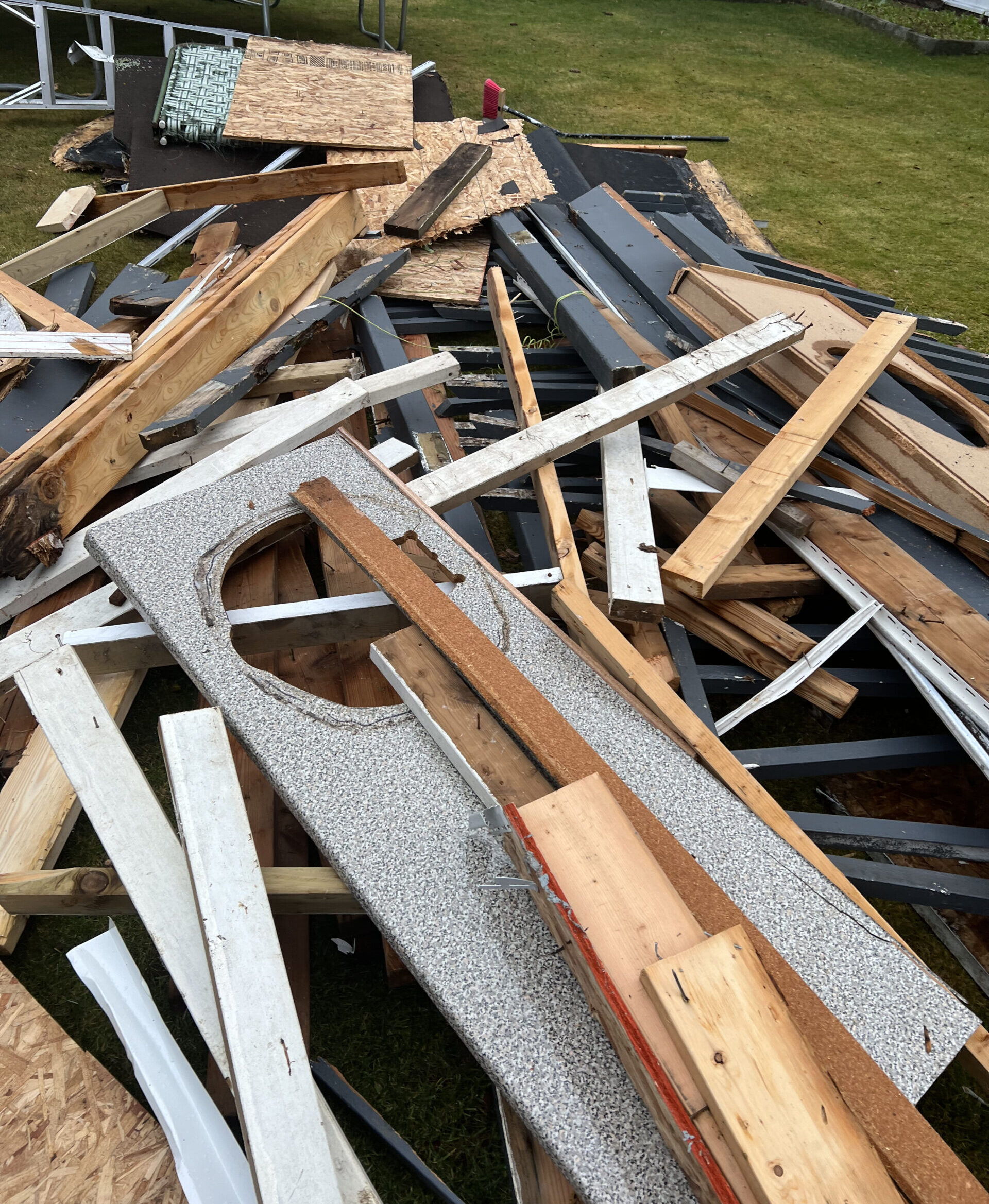 Large Wood Recycling Service
We specialize in recycling large wood items from various sources, including construction sites, industrial facilities, and more. Our efficient process includes:
Collection

We collect large wood items such as pallets, crates, construction debris, and old furniture from your location.

Sorting

Our experts sort the wood materials, separating those that can be recycled from those that need responsible disposal.

Recycling

Recyclable wood is processed into reusable materials, while non-recyclable wood is disposed of safely, adhering to environmental regulations.
Metal Recycling
In the world of commercial and industrial operations, metal recycling is crucial. Canadian Empire Recycling offers comprehensive metal recycling services, including the pickup of:
Commercial Metal

From metal scraps to old equipment, we efficiently collect and recycle various types of commercial metal waste.

Industrial Metal

This includes heavy machinery and large industrial metal waste. We handle the logistics, ensuring the recycling process is smooth and cost-effective for your business.
Reclaiming Materials and Proof of Destruction
We offer a unique service for our metal recycling clients. After covering our costs for the recycling process, we provide you with the opportunity to reclaim materials that can be reused or repurposed in your operations. This not only reduces your overall costs but also promotes sustainable practices within your industry. Additionally, we provide proof of destruction for materials that cannot be reclaimed, ensuring your sensitive data or proprietary materials are disposed of securely and responsibly.
Have questions or ready to get started? Contact us today!
Canadian Empire Recycling
At Canadian Empire Recycling, our commitment to sustainability drives us to recycle everything, leaving no waste behind. As the premier waste diversion company, we take pride in being your ultimate one-stop solution for responsible waste management. What sets us apart? We're not just another option – we're the best.
Address
13119 84 Ave #107, Surrey, BC, V3W 1B3