Junk Removal – Transforming Chaos into Calm, One Load at a Time.
Get 5% off with online booking.
Streamlined Junk Removal for a Clutter-Free Tomorrow.
Junk removal is a multifaceted task, transcending various spaces, including residential, commercial, industrial, and new building facilities. Canadian Empire Recycling, providing top-notch junk removal services in BC, is your ultimate expert in delivering efficient junk removal solutions across all these diverse settings. Our strategic approach stands as the cornerstone of our service, guaranteeing the swift and eco-conscious disposal of an extensive array of items.
From the bulky dimensions of couches and mattresses to the disposal of appliances, electronics, organics, bedframes, toys, and more, we meticulously manage the entire process. With a deep commitment to sustainability, we prioritize recycling and responsible disposal, ensuring that your space is not only cleared efficiently but also with the environment's well-being in mind.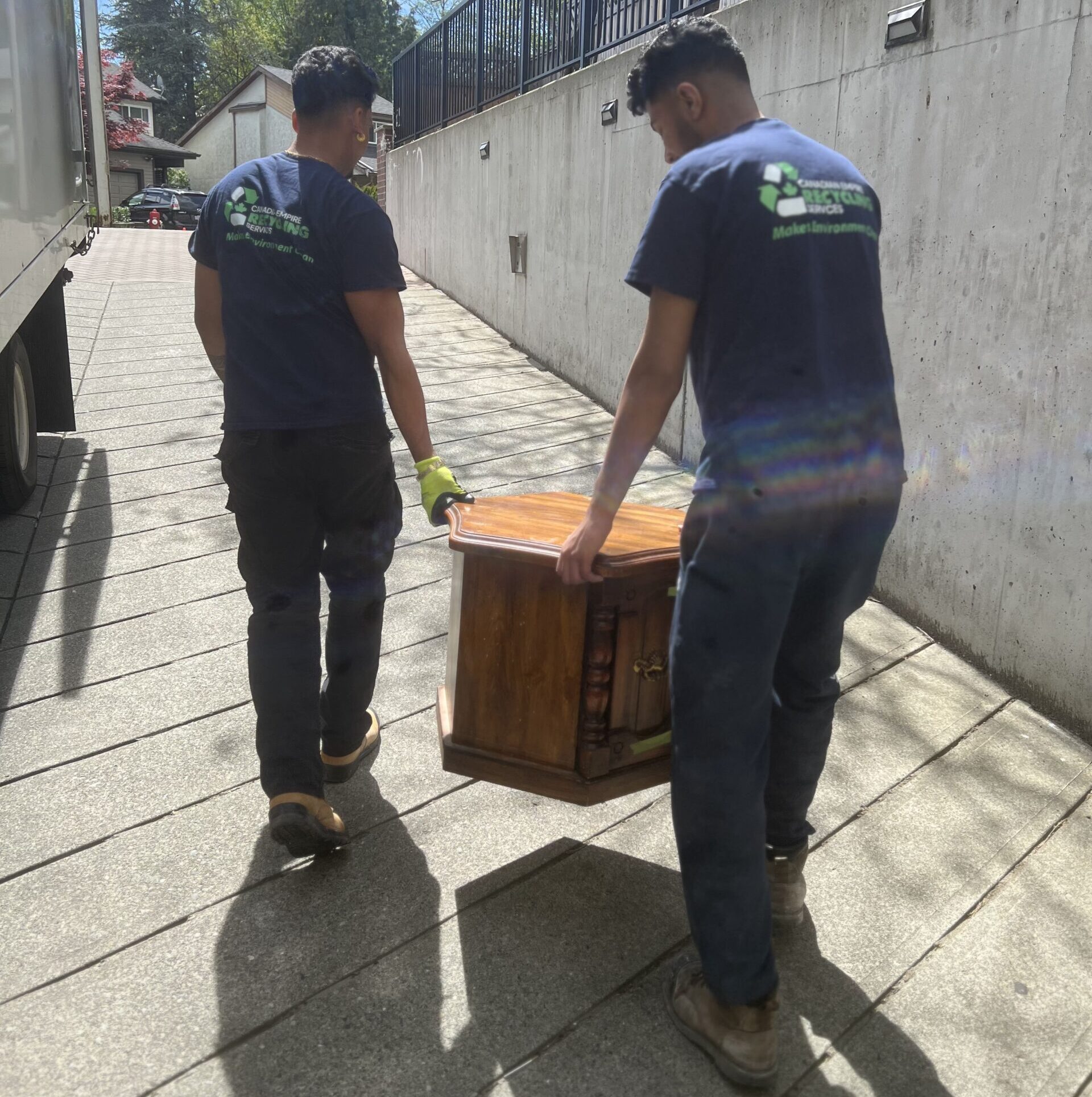 Pay Less, Recycle More with Volume-Based Billing.
At Canadian Empire Recycling, you have control over the price of our services. We employ a volume-based billing system, which means your cost is determined by the amount of space your items occupy in our trucks, including waste management trash truck services in BC. Whether you require as little as 1/8th of a truck or a full truckload, our pricing is flexible to accommodate your specific needs. This approach ensures that you only pay for the space you use, making our services both cost-effective and tailored to your requirements.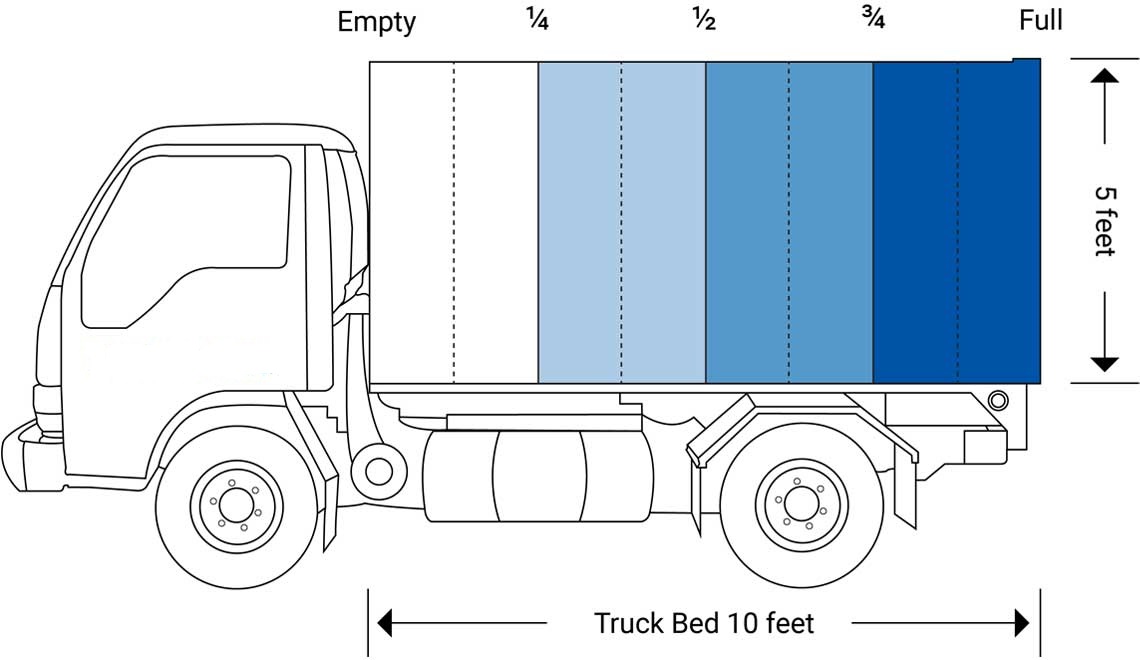 Our Comprehensive Residential Junk Removal Services
At Canadian Empire Recycling, we offer a wide range of junk removal services tailored to meet the unique needs of our clients. Our strategic approach ensures that we can efficiently handle any type of junk, from small items to large-scale debris, while adhering to eco-friendly practices. Here's a breakdown of the items we can remove:
Furniture Removal: Reclaim Your Space

Are you drowning in old furniture like couches, mattresses, bedframes, chairs, or tables? Our furniture removal service takes care of it, giving you a cleaner, more spacious living or working area.

Appliance Disposal: Make Room for the New

When it's time to upgrade your appliances, we'll handle the old ones. Our appliance disposal service covers refrigerators, washing machines, dryers, stoves, and microwaves. Say goodbye to clutter.

Electronics Recycling: Responsibly Part with Old Tech

Got old electronics like TVs, computers, printers, monitors, or e-waste? We recycle them responsibly, reducing environmental impact and clearing out your space.

Organic Waste Removal: Green Cleanup, Green Planet

From yard waste to food waste, our organic waste removal service ensures responsible disposal. Keep your surroundings green and eco-friendly.

Toy Disposal: Clear Space, Keep Memories

Kids grow, toys accumulate. Our toy disposal service handles old, broken toys, outdoor playsets, and board games. Free up space while preserving cherished memories.

Tub and Fixture Removal: Streamline Your Renovation

Updating your bathroom? Let us remove old tubs, sinks, toilets, and shower fixtures. Make way for your renovation without the hassle.
Commercial, Industrial, and New Building Facilities
We provide efficient junk removal services for businesses, industrial sites, and new building facilities.
From outdated office furniture to electronic equipment and construction debris, we handle it all with precision.
Strategic Approach to Junk Removal
Our strategic approach to junk removal involves efficient scheduling, eco-friendly disposal methods, and a commitment to recycling and responsible waste management. We ensure that your junk doesn't end up in a landfill but is repurposed or recycled whenever possible, contributing to a cleaner environment.
Air Conditioners
Dishwasher
Clothes Dryers
Freezers
Refrigerators
Space Heaters
Stove & Ovens
Water Heaters
Washing Machines
Blenders
Fans
Toasters
Microwaves
Carpet & Rugs
Hot Tubs
Yard Waste
Household Trash
Junk
Bicycles
Exercise Equipment
Computer & Notebooks
Monitor & Display
Printer, Scanners & Copiers
Hot Tubs
Playsets & Trampolines
Pool Tables
Renovation Waste
Glass
Scrap Metals
General Rubbish
Garbage & Refuse
Dumpster Rental Alternative
BBQ & Grills
Pianos
Tiers & Rubbers
Have questions or ready to get started? Contact us today!
Canadian Empire Recycling
At Canadian Empire Recycling, our commitment to sustainability drives us to recycle everything, leaving no waste behind. As the premier waste diversion company, we take pride in being your ultimate one-stop solution for responsible waste management. What sets us apart? We're not just another option – we're the best.
Address
13119 84 Ave #107, Surrey, BC, V3W 1B3